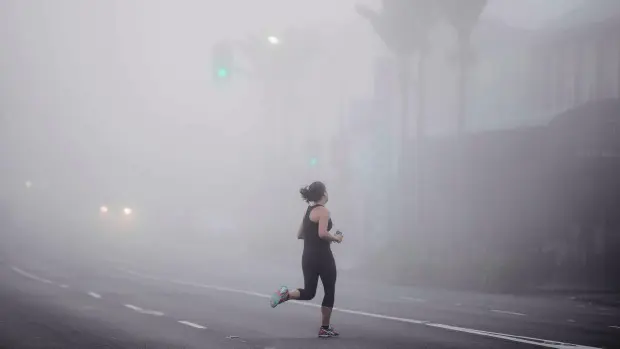 The good news for Sherlock clients conducting Michigan surveillance this winter has been the unusually warm weather. A periodic complication to this unique surveillance opportunity has been some instances of dense fog.
Fog impacts surveillance in multiple ways and it also has an impact on how claimants, like everyone else, behave. The most obvious problem with fog is that, when present and thick enough, it prevents the investigator from capturing video of the claimants activities, even at relatively close range. Surveillance rarely turns out well when we can't see the subject. That one is obvious. Another problem is pursuit. When a claimant leaves their residence, fog makes pursuit very difficult for the surveillance investigator. Our team will literally have to be right on top of the claimant and even then, with others driving cautiously, maintaining sight can be challenging, increases the risk of detection and raises safety concerns for all involved. (Remember, the last thing anyone wants is a potential accident involving the subject/claimant or the investigator)
Using the glass half full perspective, a lighter fog can help the investigator maintain her/his cover longer, keeps the subject focus on their driving and not someone following them and often clears out as quickly as it rolls in. One more important twist is the fact that fog can be dense in one neighborhood and almost non-existent in the next. Where this makes us crazy is in determining if we should initiate surveillance or call off the day. At Sherlock, the last thing we want to do is put anyone at risk or waste a clients money. (If you are thinking that no PI will do surveillance in the fog, think again. We have seen many competitor's reports with days of "no activity" but the weather was foggy for hours) This takes some extra steps to verify if the fog at the target location is as bad as it is at the office or the investigators surveillance departure point. The pre-surveillance workup (plan of action) also helps us to determine if we should go. For example, someone whom our research indicates is believed to be working a weekend side job might need to be covered to take advantage of that opportunity despite the weather.
These are just some points to consider when that warm winter weather sometimes complicates Michigan surveillance.