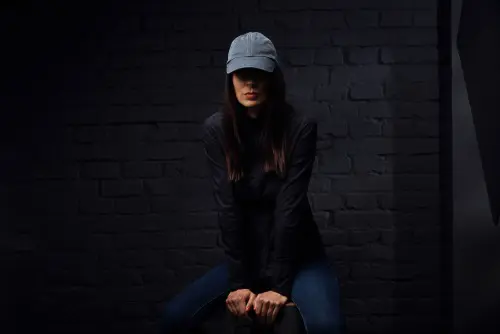 Sherlock Investigation's Tricks of the Trade
Investigator Bodashia Grimm has returned with more experience to divulge! Bodashia continues to pay it forward by organizing charitable events such as our company's participation in the Polar Plunge for the Special Olympics and by representing the company at recruiting events. Her bright personality and alluring smile make Sherlock Investigations proud to put her at the forefront. This series is facilitated to give the reader a taste of the field investigator's daily surveillance routine. Let's get to know our fourth interviewee, Bodashia, all over again!
How do you begin your workday?
Good technique in working cases is to actually know the case. Receiving a case with a pre-surveillance workup is an advantage of working at Sherlock. Their research and background investigators prep the case and include the essential information needed to have a successful plan of action. Determining the subject's address, type of area, any vehicles involved, social media postings, and the mission of a case is crucial. If a subject is working at a fitness gym, an obvious plan for the investigator would be to establish surveillance in the gym and dress in workout gear.
What does your surveillance setup consist of?
A "tool" bag is useful to keep in range while conducting surveillance. An investigator should prepare for a case with the essential "tools" to conduct surveillance. The bag can hold things like binoculars, extra camera batteries, different clothing to swap into, different style hats, sunglasses, sunscreen, extra shoes, an emergency car kit for bad weather, snacks, water, a portable phone charger, etc. I have a wig in my bag that is a different color than my real hair to change my appearance and continue to obtain footage. There were no instructions to wearing the wig, so I threw the wig on one day to maintain the integrity of the case. Shortly afterward, I started to sweat and had the feeling of ants crawling around me. I learned to have a wig cap in my tool bag and arranged my wig correctly for comfort. Therefore, whatever you choose to put in your tool bag to prepare for surveillance, be sure to try it out first and practice with it for maximum benefits. The worst feeling while conducting surveillance is when you're not prepared to work or do not know how to work with your tools properly.
Do you have a go to persona or cover that you use in the field when on surveillance?
Going back to the gym scenario, I've followed a subject into a gym with the knowledge that he frequented the establishment. The surveillance lasted all day. Upon arriving at the gym, I switched to a workout jacket, shoes and wore a baseball cap to hide my face a little. The covert footage in the gym made the client very happy to add the video to their toolkit. A subject may frequent a mall, or a store and the investigator should prepare to inconspicuously shop to blend in with the crowd. The goal is to obtain surveillance footage and prepare to do so in any environment.
Why is a company full of unique investigators beneficial for a diverse case load?
One of my favorite cartoons show years ago was 'Inspector Gadget'. He always carried around his magnifying glass, dressed in a trench coat and brim hat, looking for clues and attempted to remain inconspicuous. Another family favorite show was 'Scooby Doo', in which they used a group of teenagers and a dog to disguise themselves in order to obtain information in a mysterious plot and subsequently solve cases. The goal in both shows was to create inventive ways of retrieving information, watch a "suspect", put together clues and utilize them to make logic of the who, what, when, where, why and how. In a way, our company is comparable to these cartoons as it is full of vastly different characters, that all share a common goal. This benefits the work that we do immensely.
How do you keep yourself at an advantage in this line of work?
Experience in the field of surveillance is definitely at the top of the list. Some people may have confidence in their investigative ideals by watching famous investigator shows, hunting fugitives, being awesome in Jeopardy, attending mystery dinners, and being the eerie social media savvy creature – but this is no substitution for field work! Working in the investigative field can be a rewarding career for some, and others soon find out that the average Google search is not the only tool utilized to get the job done. One investigator may teach another investigator, who then converts those strategies into what works best for them, to be a successful investigator! Being present and communicating keeps you ahead.