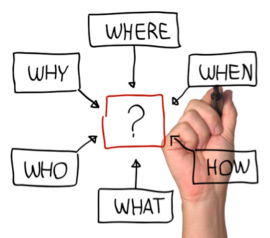 Does your private investigator give you an actual plan of action BEFORE they spend your money? Chances are, unless your go-to investigation agency is Sherlock Investigations, the answer is no. At Sherlock we think a little differently and a lot more frequently than most agencies. Before we commit any of our client's money, we develop a detailed surveillance plan of action on each surveillance assignment. We not only calculate where to be, but when to be there and which assets we need to get you meaningful, actionable video more consistently. No guess work. No lost opportunities, No fishing expeditions.
At Sherlock, surveillance is intentional. Surveillance plan of action
To learn more about how our free, customized plans of action can enhance our claims handling and decrease the amount of time a claim is open, call Dan Klimek or Brian Coykendall today.