Each season seems to have its own unique attributes that call for changes in how a professional insurance defense private investigator has to approach Michigan PIP surveillance. Fall brings the end to vacations for most, the return to school (which greatly impacts those claimants with children), far less sun in the sky and new outdoor activities to replace those from summer. Attending fall sporting events is popular, leaves and gutters need to be cleaned up, many make weekend pilgrimages to the apple orchard, pumpkin patch or cider mill, patio furniture gets put away and family gatherings scale back until Thanksgiving.
These changes in the behaviors of all of us are not lost on casualty claimants who are under Michigan PIP surveillance. They too need to clean up the yard, go to fall events, take kids to school, games and the like, all in observable from public domain, and much of this must now be done in less time given the early sun set. This means that surveillance investigations too must undergo modifications. Exceptional quality insurance defense private investigators can identify and counter many of these changes through expert pre-surveillance case workups that identify the specifics of the claimant's household, obligations and available support systems, They will know when the kids walk to school on their own, if teenagers have their own car, when and where sports w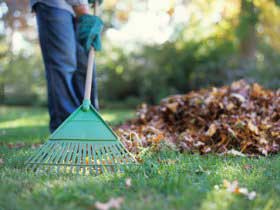 e will held and more.
Halloween is also an opportunity the conduct intelligent Michigan PIP surveillance that can lead to exception footage of a claimant's true abilities.
For more information on how Sherlock Investigations can help you to obtain consistently better Michigan PIP surveillance results, contact us today.