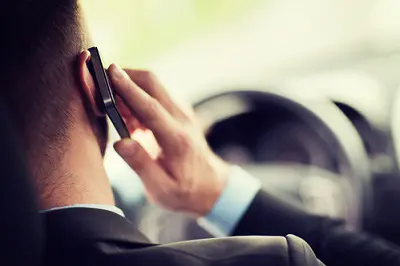 Contributed by: Christian Van Becelaere
It's amazing just how much a little coordination between Investigator and Client can benefit a casualty surveillance case, especially when the going gets tough. Having a client invested in the results of their case and offering additional information to help the investigative process always results in better outcomes. This goes for the all important early morning update as well, when our clients have the opportunity to aid in the action planning process. Normally, this entails letting our client clients know what happened the day prior and details our next steps. This opens up the opportunity for our clients to have some input on how we schedule future days or if they want to add additional time to a file. This process ensures that our clients know exactly where a case stands so there are no surprises later on. Having said this, I wanted to share a quick story about a recent surveillance where communication between our investigators and our client paid off huge.
Just recently, we had a request for casualty surveillance on a target during and after a settlement conference where the target was to be present. Over the course of the last couple of years we have done multiple rounds of surveillance on this individual. We have observed them driving vehicles they claimed no longer to own, living at places they claimed not to. Suffice to say, we already had a good amount of video that our client could use. On this particular day, we observed the individual driving and running errands throughout the morning, but in heavy Downtown Detroit traffic we ended up losing visual contact with with their vehicle.
As always, we conducted a canvass of locations we believed they might be going to, but we were never successful in placing them prior to this meeting. We arrived at the location, and after a scan of the parking lot were able to determine than none of the known vehicles to the subject or known family members were present. Through direct contact with our client and their office, we were given notice that the subject stated they were driven to the meeting by their significant other, who had picked them up from their primary residence, as they were unable to drive themselves. After being provided the name of the significant other, we located that person's address.
Our investigator then looked back through their footage from earlier in the day, identifying a vehicle that was associated with the address that we were unaware of before. A canvass of the meeting spot then identified that vehicle, as well as the driver. Had the communication between our staff and our client not been possible, I cannot guarantee we would have located the subject following the meeting. Nor would we necessarily have obtained the footage of them following the meeting, and returning back to the address that she most definitely does not live at. It is amazing what a small piece of information can do to aid in a case, so it is not surprising that we sometimes have to look to our clients for a little assist once and a while.
Casualty surveillance, especially with tough circumstances often requires coordination between us as the investigators and our clients. The results of this coordination are always more positive and our team is great at going the extra distance to make it happen.